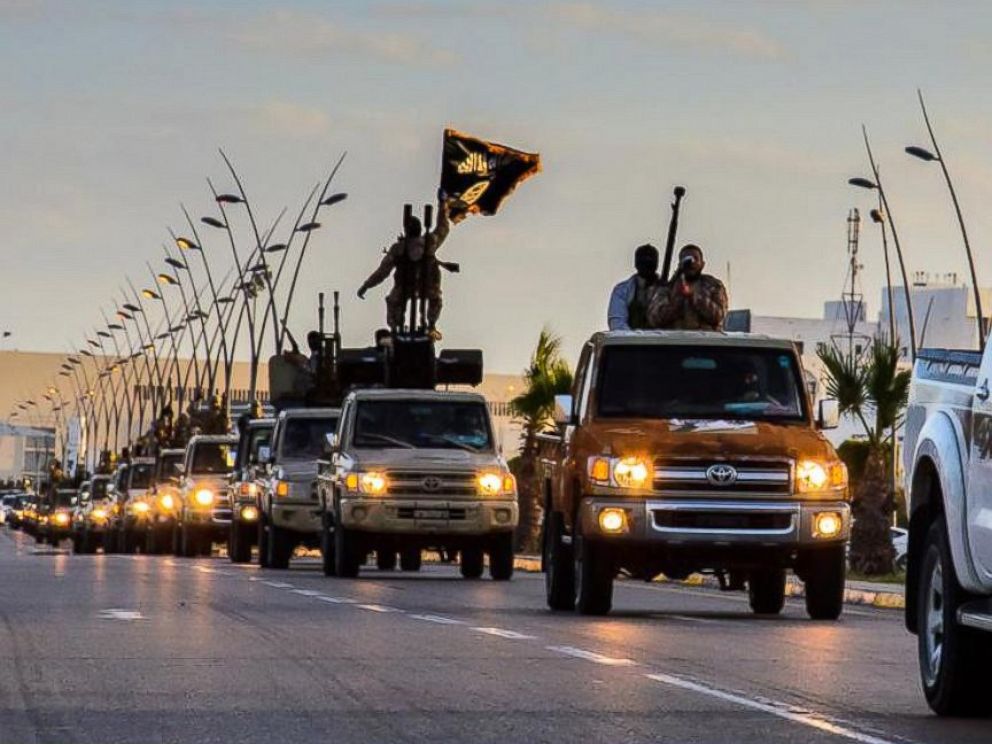 With ISIS marking its strong presence in Aceh (Indonesia) just 80 nautical miles off Andaman, India has approached the Indonesian Government for providing real-time, "action-oriented" sensitive information to New Delhi to prevent terror attacks and radicalisation activities in the country.
India is also pursuing Indonesia to sign the Rs White Shipping' agreement to improve data sharing and providing advance information on the identity of commercial vessels that move around in the area. The real-time information sharing about ships that leave a foreign shore will help Indian Navy and Coast Guard monitor the movement of the vessels in international waters. This is to prevent a 26/11 Mumbai attack-like situation, human trafficking and piracy, sources said. India has similar arrangements with more than 50 countries, including the United States of America.
India and Indonesia enjoy a good maritime partnership. With a large number of cargo ships of all sizes passing through the Andaman Sea and Bay of Bengal, Indian Navy, along with their Indonesian counterpart, conduct coordinated patrols.
Of late, ISIS activities have seen a sharp increase in the South East Asia region. Aceh in Indonesia and Mindanao in Philippines are the hotbed of ISIS activities besides having training camps for several other extremist groups as well. Mindanao borders Indonesian islands Kalimantan and Sulawesi.
With ISIS activities just 80 nautical miles from the Andaman Islands and free movement of people in the ASEAN region, India is worried that the terror outfit may use it to expand its network in the country. A top official in the ASEAN Secretariat in Jakarta conceded that with closely integrated movement of people in the ASEAN region, there is a strong possibility of terrorism spreading to the countries like India.
"The region is concerned about the foreign fighters returning from Syria and spread of radicalisation is a cause of worry too. It is a rapidly growing problem that is why we are strengthening cooperation so that we can handle it from the beginning. We are co-operating with ASEAN countries on three levels – East Asia, India-ASEAN and at the ASEAN forum. In East Asia framework, we are doing a lot of work on sharing of information. At India-ASEAN there are annual meetings to strengthen co-operation on drug and human trafficking along with terrorism," Suresh K Reddy, Ambassador at Indian Mission at ASEAN in Jakarta, told The Pioneer.
India is already engaging with the ASEAN countries through a joint working group on counter- terrorism and is helping in capacity building and cyber security. However, India is now setting up a special mechanism with Indonesia. "Since India and Indonesia share maritime borders, there is a major concern with regard to ISIS," a senior official said.
Indonesia has 17,000 islands, porous borders, and a not so strong Navy. It is believed that roughly 700 people from Indonesia have joined ISIS and gone to Syria, Iraq as foreign fighters. Several are coming back to Indonesia where the domestic laws are somewhat ambiguous on international terrorism. "There are loopholes in the anti-terrorism laws. Joining ISIS is not seen as breaking law here until the person carries out an attack in Indonesia," said Muhammad Arif, researcher at Habibie Center, a think-tank in Jakarta.
Indonesian President Joko Widodo during his visit to New Delhi last week underlined the need for the two countries to work together to fight terrorism, saying, "No country is immune from a terrorist attack."
According to a report by Intelligent Security Solutions RISK, a Hong Kong-based consultancy and risk analysis company, ISIS had in 2014 circulated a map illustrating the areas they planned to acquire in the next five years. This map includes large areas of Asia — including India. "Having already established formal links to Bangladesh, Malaysia, the Philippines and Indonesia, it is clear that ISIS is fully seizing operational opportunities across the region," said ISS RISK's special report Rs Existent Terrorism in Indonesia and the Opportunities for the Growth of Radical Islam and ISIS September, 2016'.
Source:- The Pioneer
The post ISIS Presence in Aceh in Indonesia worries India appeared first on Defence Update.
Source: Defence Update