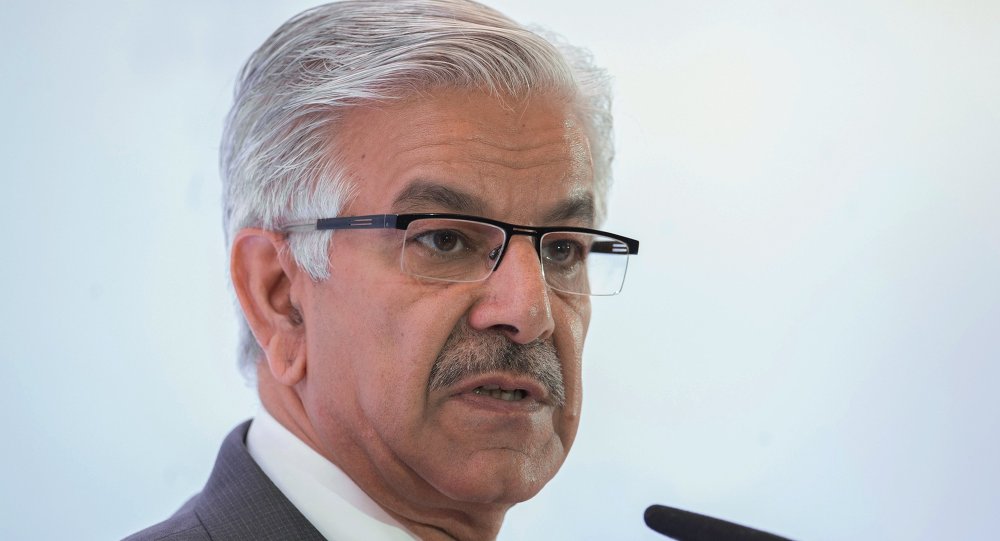 Defense Minister of Pakistan Khawaja Muhammad Asif started a Twitter tiff with Israel in response to a fake news article that said Israel threatened retaliation if Pakistan got involved in Syria.
"
Israeli def min threatens nuclear retaliation presuming pak role in Syria against Daesh.Israel forgets Pakistan is a Nuclear state too AH

— Khawaja M. Asif (@KhawajaMAsif) 23 December 2016
But the threat from Israel came from a fake report on the AWD news website.
The report, which was picked up by several other agencies, said Pakistan was promising to send troops to Syria and that Israel was responding by threatening to nuke the country. The report quotes Israel's defense minister as saying, "As far as we are concerned, that is a threat, if, by misfortune, they arrive in Syria, we will know what to do, we will destroy them with a nuclear attack."
However, the story attributes that quote to Moshe Ya'alon, who left Israel's Defense Ministry in May, the Times of Israel points out. Israel's current defense minister is Avigdor Liberman.
Israel has never publicly confirmed or denied possessing nuclear weapons.
Israel's Defense Ministry tweeted that the statements were false.
@KhawajaMAsif The statement attributed to fmr Def Min Yaalon re Pakistan was never said

— Ministry of Defense (@Israel_MOD) 24 December 2016
Asif, meanwhile, has been criticized for falling for the fake story.
@World_News_Hour @KhawajaMAsif Ok. It's a fake news site. A bit troubling that you don't know Moshe Yaalon is no longer Israeli defense Min

— Eran Cicurel (@EranCicurel) 24 December 2016
Asif in September suggested Pakistan would use nuclear weapons in defense against India.
Source:- Sputnik News
The post Pakistan Defense Minister Tweets Threat to Israel in Response to Fake News Story appeared first on Defence Update.
Source: Defence Update